What is in Pittsburg? We have never been to this city. It was known for steel companies but those companies went away long ago. Our first few hours nearing the city was not so good but we did find blessings eventually.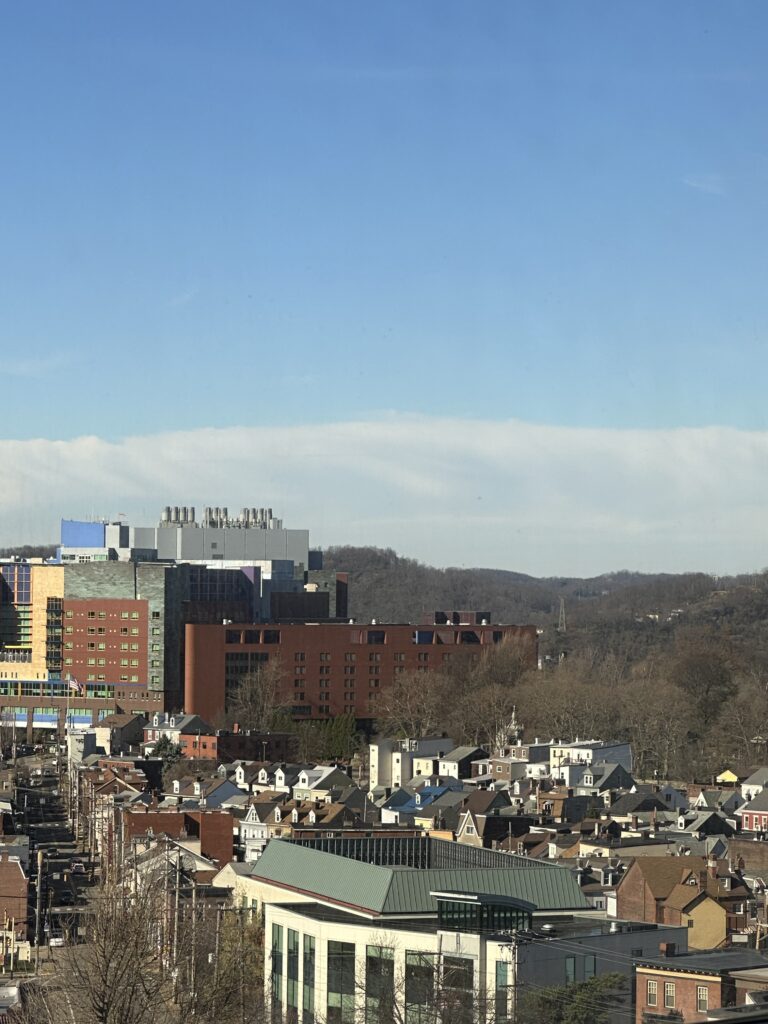 Jen (my wife) and I continued our family cancer journey from Dumfries VA to Pittsburg PA in early November. We arrived in Pittsburg on a Tuesday (11/15/2022). My forth cancer surgery would occur on Thursday to fix a new health issue called a small bowel obstruction. This diagnosis was found on September 26, 2022 and was caused by scar tissue from my first cancer surgery in August 2019.
Since September (9/26/2022), Jen and I lived in over 13 different hospital rooms across two states (eight rooms in Virginia and five rooms in Pennsylvania). We have experience three health network systems in Virginia and Pennsylvania for over 12 weeks. Please know health network systems are not the same and a good balance of doctors, nurses, and support services will make the difference between success and failure. The other key is to have a strong caregiver support group.
On that late November night, Jen drove us over the mountains, through the tunnels, and into the snow of the Allegheny Hills. We arrived into the AHN West Penn Hospital late Tuesday (11/15). When we arrived, the nurse station did not seem to be ready for us.
A blessing came with RN Jamie who was E9 Manager of the E9 Surgical Floor in AHN West Penn Hospital. RN Jamie fix the situation and ensured a good Nurses Corps was always ready to take care of Ben "The Rhino" Dichoso and his wife, Jen. We had many difficult healing times in Pittsburg. We were lonely and away from family. The bright side was we made new friends. Though we missed Thanksgiving with family, the AHN nurses and Father Marino, Chaplain, celebrated our 20th Vow Renewal on November 30th. We needed the help of Dr. David Bartlett for this forth surgery and he gave us the best care. We went on faith and let fear go by the wayside. We know now when you go to unfamiliar places. God has at least one believer near. For us, there was an army of believers in Pittsburg. We were in the warmth of God's care. Before we departed, Jen's Marticio Family (over 8) visited us in Pittsburg. Her Tito Farid also stayed a few extra days and drove us back on December 5th.
By faith, strength and courage, Jen and I found so many "Blessings of Pittsburg" and we finally got back to Virginia on December 5th. In the coming months, we are excited to share more stories of struggles, trials, triumphs and victories of our family cancer journey.
Jen and I are not just Cancer Survivors and but we are Cancer Thrivers ready to help others in need.